WHERE TO WINE TASTE SERIES
GAINEY VINEYARDS, SANTA YNEZ, CALIFORNIA
With over 200 wineries in Santa Barbara County, California, how do you choose which wineries to add to your winetasting itinerary? In this Where To Wine Taste series, using videos, pictures and words, we will give you a virtual taste of the many wineries to choose from.
Below you will find 5 great reasons you should visit and wine taste at Gainey Vineyard located in Santa Ynez, Santa Barbara Wine Country, California.
3950 E Hwy 246, Santa Ynez, CA  ~  805-688-0558
Watch Our 60 Second YouTube Video on Gainey Vineyard
#1 Vineyard Views and Mountain Vistas
The winery offers several spacious outdoor seating areas. There you can taste the wines while enjoying the beautiful views of the surrounding vineyards and rolling hills.
#2 Award Winning Estate Wines
Gainey Vineyards offers a variety of award winning wines that are produced from their Santa Ynez vineyard and from their 2 Santa Rita Hills vineyards.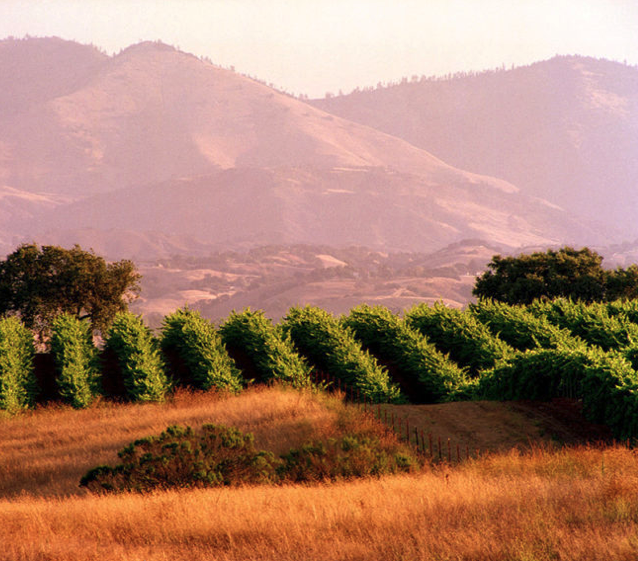 #3 Sustainable Farming Practices
The Gainey have long employed sustainable and orgainc farming practices avoiding pesticides and herbicides and opting for more natural methods.
#4 Wedding and Events Venue
If you are looking for a venue, Gainey Vineyard features a range of settings for your wedding or special event. From the sweeping mountain views of the Vineyard View Lawn, to the intimate garden surrounding The Terrace to the historic Barn, the estate offers endless options.
#5 Picnics Welcome
Guests may bring their own picnic or purchase gourmet pantry items such as olives crackers and jams.
Gainey Vineyard Winery Listing