Interested in Wine Tasting in Southern California.  Let us take you there! Contact us for fun, safe, affordable wine adventures. 
Click Here to Learn More 
Nestled on a pristine stretch of California's central coastline and continuing over 30 miles inland, Santa Barbara County's Wine Country offers dazzling beaches, soaring mountains, and a vibrant, unique, and diverse wine and culinary scene.
The wine region follows California's famous Hwy 101, (the PCH), along the Pacific Coast starting just 1 ½ hours north of Los Angeles.
Village & Urban Wine Tasting in Santa Barbara County
Santa Barbara Wine Country is known for its beautiful vineyards and many wine trails located among the County's rolling hills and picturesque vineyards.  The county offers a wealth of charming towns, each with its unique vibe and urban wineries and tasting rooms. These wine towns are all within a short driving distance of each other and include:
Santa Barbara
Los Olivos
Santa Ynez
Solvang
Los Alamos
Buellton
Lompoc
Santa Maria
7 distinct Santa Barbara County AVA's (American Viticultural Areas)
Santa Barbara County is one of the most diverse wine-producing regions in the world with over 275 wineries and over 70 different grape varieties planted. The wine region is noted for its spectacular Chardonnay, Grenache Blanc, Cabernet Franc, Pinot Noir, and Syrah varietals. In addition to these cooler climate varietals, the region's vineyards grow a range of Bordeaux and Rhone varietals in the warmer regions.
The diverse microclimates create seven distinct certified American Viticultural Areas (AVAs) that are unique in geography, soil structure and climate, creating some of California's most exciting and delicious wines.
Santa Barbara AVA's:
Los Olivos AVA
Santa Maria Valley AVA
Alisos Canyon AVA
Ballard Canyon AVA
Santa Ynez Valley AVA
Sta. Rita Hills AVA
Happy Canyon AVA
Unique MicroClimates – Terroir
Santa Barbara County wine region is uniquely situated within transverse valleys running east-west beside the Santa Ynez Mountain Range, rather than the north-south orientation found on the rest of the Pacific Coast.
This east-west funnel opens directly towards the Pacific Ocean and allows cool coastal fog and breeze to flow over the vineyards, helping to extend the growing season and allowing grapes to fully ripen without excessive sugar levels. The grapes develop intense flavors and optimum acid-sugar ratios as they ripen slowly and evenly. The resulting diverse microclimates is ideal for the cultivation of classic grape varietals resulting in world-class wines.
Soils range from pockets of calcareous limestone that help maintain acidity, diatomaceous earth creates concentrated wines, sandy soils encourage fruit driven styles, and clay loam mixtures retain moisture for parched vines.
Most wine regions are known for a handful of grape varietals. But, because of the diverse microclimates, Santa Barba County produces a large variety of grapes.
 As an example:
Sta. Rita Hills & Santa Maria Valley: Burgundy style varietals like Pinot Noir and Chardonnay
Ballard Canyon: Rhone Style grapes like Syrah and Grenache
Happy Canyon: Heavyweights like Cabernet and Merlot
The region also produces Italian and Spanish varieties and sparkling wines.
The Town of Santa Barbara
The town of Santa Barbara is known for its red-tiled roofs and Mediterranean colonial architecture, lush vegetation, and a stunning natural setting situated between the Pacific Ocean and the soaring Santa Ynez Mountains
Santa Barbara Wine Country is known for its beautiful countryside vineyards and many Wine Trails but also its urban tasting rooms located within the City of Santa Barbara itself and in the surrounding neighborhoods of La Arcada, Goleta, Montecito, and Summerland.
Santa Barbara's Urban Wine Trails are home to over 30  tasting rooms, outdoor patio wine hangouts, breweries, shops, art galleries, and street murals all within walking distance. Tasting fees vary per winery but typically $15 for 4 to 5 wines.
Santa Barbara's 3 Distinctive Wine Tasting Neighborhoods.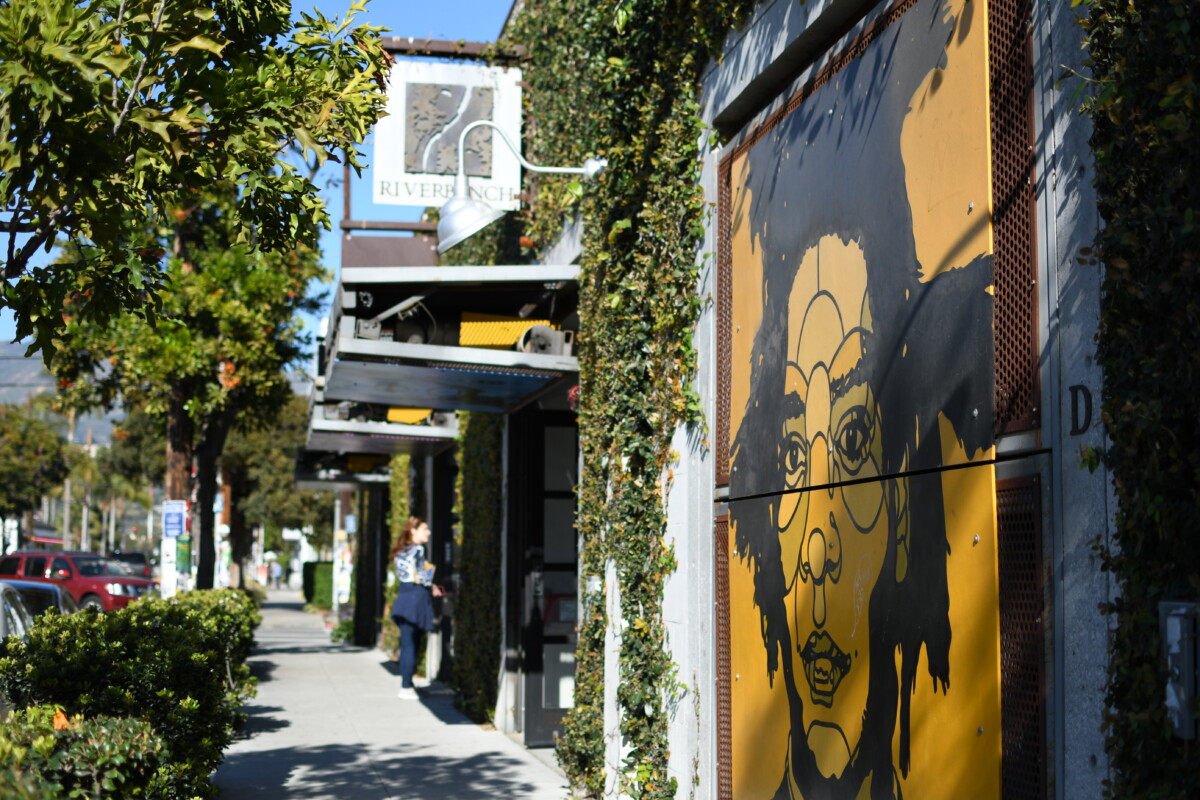 The hip funk Zone offers an electric young vibe to sip wine and craft beer. The Funk Zone Urban Wine Trail is situated in the repurposed warehouse district adjacent to the Pacific Ocean on lower State Street.
You will find tasting rooms for over 16 local wineries along with shops, art galleries, a distillery, breweries, and restaurants.
The Presidio Urban Wine Trail is located in the heart of Santa Barbara on State Street. The area is home to premier wine tasting rooms, high-end restaurants, casual dining, and boutique shops.
Nestled among the historical site of the last of the Spanish fortresses, the Presidio Neighborhood offers the opportunity to explore the history of Santa Barbara, along with experiencing some of the area's finest food and wine.
Midtown Wine Tasting Area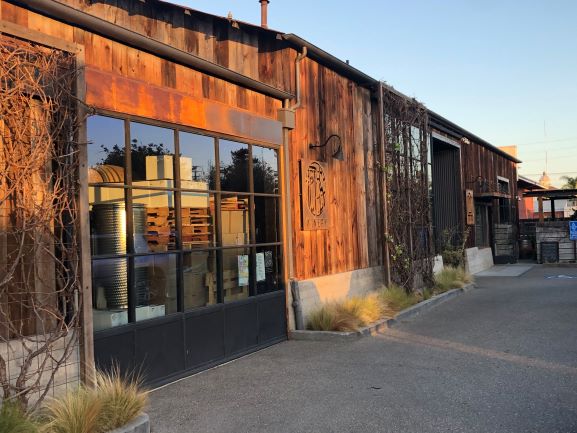 Along and near the Haley Street Corridor between Anacapa St. and Milpas St. is an industrial area containing restaurants, coffee shops, great breweries, and six fully functioning wineries where you can watch the winemakers in action.
Also see: The Ultimate Wine Tasting Room Guide – Do's, Dont's and Must Know Tips
Located in the beautiful Santa Ynez Valley, Los Olivos offers small town charm featuring a 6 block, walkable downtown featuring over 40 tasting rooms from small local wine producers.
Stroll along the Victorian homes, shops, restaurants, and businesses clustered around the community hub at the intersection of Grand Avenue and Alamo Pintado Avenue. Vineyards, lavender farms, orchards, ranches, and horse trails surround historic Los Olivos.
Just a few of the Tasting Rooms in Los Olivos include:
Carhartt Family Wines
Saarloos and Sons
Coquelicot Organic Estate
Stolpman Vineyards
The Foxen Canyon Wine Trail starts at the outskirts of Los Olivos and includes over 14 picturesque wineries and vineyards located in the surrounding valleys. This 30-mile road winds from Los Olivos to Santa Maria and offers some of the most accomplished winemakers in California.
Santa Ynez has been called a "Sophisticated Cowboy Town" with its 1880's era building facades housing shops, saloons, feed stores, and random horses hitched to posts. The town is surrounded by vineyards and wineries and offers a variety of restaurants.
Near-by Wineries:
Brave & Maiden Estate
Bridlewood Estate Winery
Carr Winery
Gainey Vineyard
Kalyra Winery
Sunstone Winery
Solvang is an idyllic Danish town offering old-world architecture, Danish pastries, restaurants, shops, art, olive tasting. Solvang surrounded by over 100 wineries and vineyards in the Santa Ynez Valley.
This acclaimed wine region is known for its outstanding Chardonnay, Pinot Noir, and Syrah. Downtown Solvang offers more than 20 wine tasting rooms all within easy walking distance.
Solvang Wine Region includes tasting rooms within the village (Solvang Village Wine Walk) and wineries and vineyards located in surrounding hills (Solvang Vineyard Wine Trail)
A Sample of Solvang Village Tasting Rooms:
Lucas & Lewellen
Lions Peak Vineyards
Toccata Tasting Room
Dana V. Wines
A Sample of Solvang Vineyard Wine Trail Winery Tasting Rooms:
Buttonwood
Rideau
Lincourt
BlackJack
Founded in 1876, Los Alamos is an eclectic small town with a western heritage, featuring saloons, antique shops, gourmet restaurants, craft beer, and over 7 local winery tasting rooms.
Los Alamos, like many of the towns in Santa Barbara County, enjoy multiple award-winning wineries and vineyards located close by in the surrounding beautiful hill country.
Local winemakers include:
Casa Dumetz Wines
Municipal Winemakers
Bedford Winery
A Tribute to Grace
Lo-Fi Wines
Located on Hwy 101, 10 miles from the Pacific and adjacent to Solvang, Buellton is home to artisanal eateries, craft breweries, and wine tasting rooms.
Many of the Tasting Rooms in Buellton are located on  Industrial Way. This half-mile stretch of repurposed industrial buildings is now home to over 10 tasting rooms, trendy restaurants, breweries, distilleries, and a sweets shop.
Many noted wineries and vineyards surround Buellton including:
Brick Barn Wine Estate

Pence Vineyards & Winery

Peake Ranch Winery

Lafond Winery & Vineyard
Lompoc offers over 40 wineries from boutique tasting rooms in the edgy Wine Ghetto to beautiful estate vineyards in the surrounding Sta. Rita Hills.
The Lompoc Wine Ghetto is a distinctive collection of over 20 local small-batch urban wineries and tasting rooms all located within a non-traditional industrial setting in Lompoc, California. The Lompoc Wine Ghetto is the largest concentration of small-production tasting rooms in Santa Barbara County.
The Lompoc Wine Ghetto is gritty and industrial and where you will find artisan winemakers creating award-winning wines and warmly sharing their craft. Many wineries from the surrounding countryside also have tasting rooms in the Lompoc Wine Ghetto.
Most winemakers in the Ghetto run small production volumes that produce exceptional wines with the small tasting rooms creating an opportunity to meet the winemaker.
Experience a flavorful concentration of fruit that produces exceptional Pinot Noir, Chardonnay, Syrah, and other cool-climate varietals.
Some of the local winemakers are:
Montemar Wines
Palmina Wines
Fiddlehead Cellars
Tyler Winery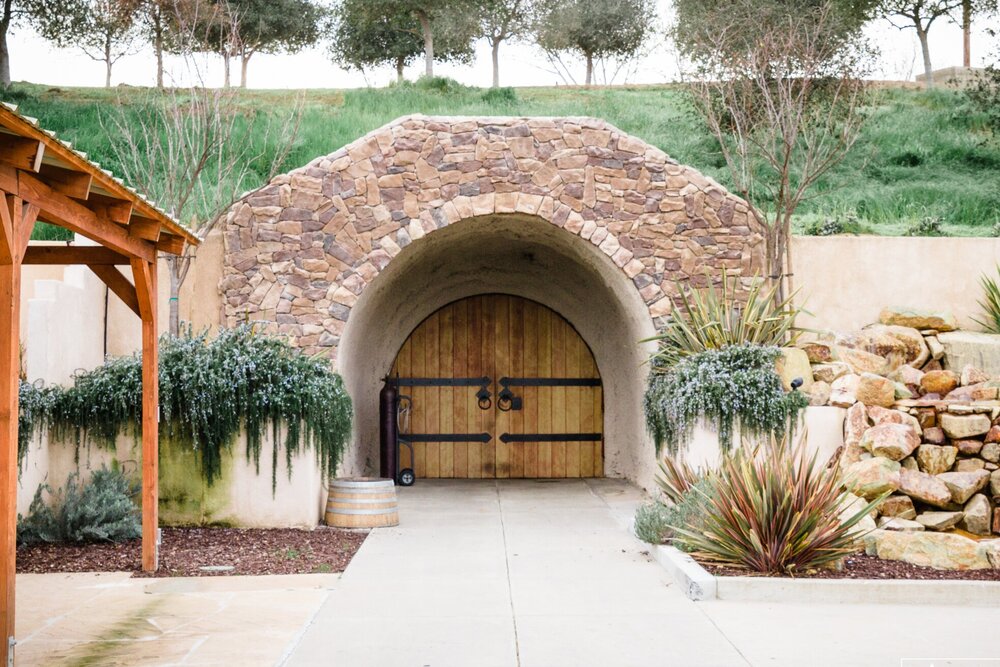 Santa Maria is the most populous city in Santa Barbara County and is located in the northernmost region of the County.
The city is surrounded by wineries and vineyards and offers over 30 tasting rooms located within 30 minutes of the town.
Urban & Countryside Wineries include;
Costa de Oro Winery
Presqu'ile Winery
Cottonwood Canyon
Riverbench Vineyard
Interested in Wine Tasting in Southern California.  Let us take you there! Contact us for fun, safe, affordable wine adventures. 
Click Here to Learn More