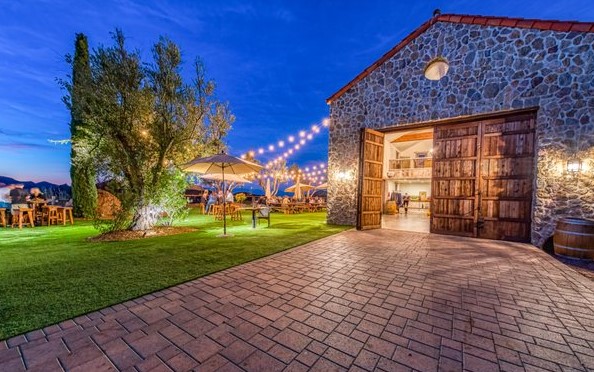 Did you know just outside of Los Angeles you will find some of the most intriguing and hidden, award-winning wine regions in the country?
Whether you're a local or a visitor, sometimes all you need is a day to recharge and slip away to sip world-class wines in the beautiful vineyards, wine villages, and wineries surrounding LA.
For a day trip or a long weekend centered around great wine in the Los Angeles area, we head to four acclaimed Southern California wine regions:
Santa Barbara Wine Country (Santa Ynez Valley)
City of Santa Barbara
Temecula Valley
 Malibu
 Ojai.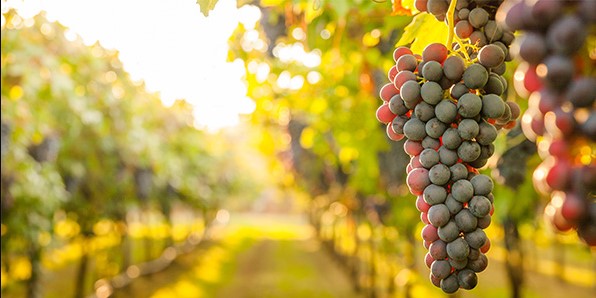 1. Santa Barbara County Wine Country (Santa Ynez Valley)
Nestled on a pristine stretch of California's central coastline, just 1 ½ hours north of Los Angles, Santa Barbara County's Wine Country offers world-class wines in a magnificent setting.
Santa Barbara Wine Country is known for its beautiful vineyards and many wine trails located among the County's rolling hills and picturesque vineyards. There are over 250 wineries and over 70 different varietals grown in the region.
The transverse nature of the Santa Ynez Valley lends itself to a diverse range of wines produced here. Santa Barbara Wine Country and its acclaimed AVAs keep demonstrating that Santa Barbara is a world-class cool climate wine region and rival to its more well-known cousins up north (Napa & Sonoma).
Santa Barbara has established a reputation for world-class Pinot Noir, Chardonnay, and Syrah, but you'll also find deep, rich Bordeaux, Rhône, Spanish and Italian varietals.
The diverse microclimates create 7 distinct certified American Viticultural Areas (AVAs) that are unique in geography, soil structure and climate, creating some of California's most exciting and delicious wines.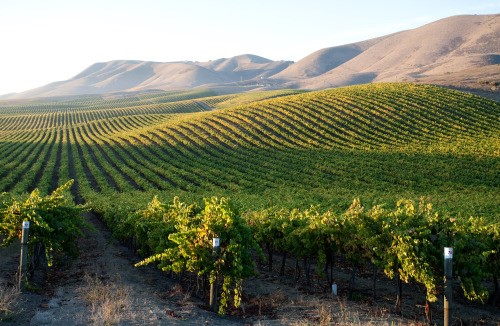 Los Olivos AVA
Santa Maria Valley AVA
Alisos Canyon AVA
Ballard Canyon AVA
Santa Ynez Valley AVA
Sta. Rita Hills AVA
Happy Canyon AVA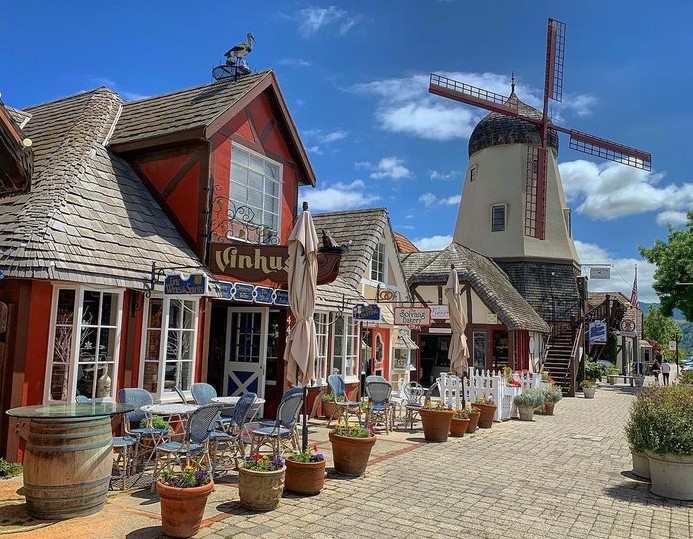 In addition to the spectacular countryside Vineyards and Wineries, Santa Barbara County offers a wealth of charming towns, each with its unique vibe and urban wineries and tasting rooms. These wine villages are all within a short driving distance of each other:
Los Olivos 

Santa Ynez

Solvang 

Los Alamos

Buellton

Lompoc

Santa Maria
Related Video: Solvang Vines & Vineyards Wine Trail
Related Video: Los Olivos Wine Promenade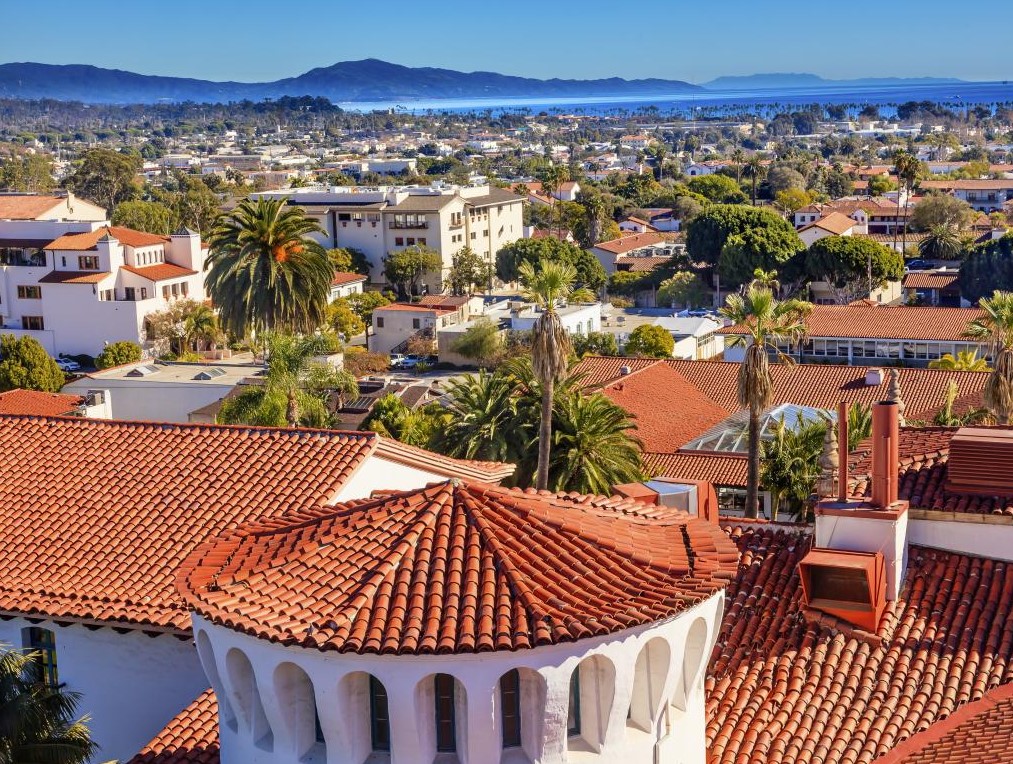 Just 80 miles north of Los Angeles you will find one of America's most beautiful cities and one of my favorite destinations. Known as "America's Riveria" Santa Barbara offers dazzling beaches, soaring mountains, and a vibrant, unique, and diverse wine and culinary scene.
This urban environment differs from the surrounding vineyards and rolling hills of Santa Ynez Valley Wine Country (Santa Barbara County Wine Country)
With over 30 wine tasting rooms located in the City, Santa Barbara is home to numerous outdoor patio wine hangouts, breweries, shops, art galleries, museums, and street art all within walking distance of each other. Tasting fees vary per winery but are typically $15 – $20 to taste 4 to 5 wines.
There are 3 distinctive wine tasting neighborhoods in Santa Barbara.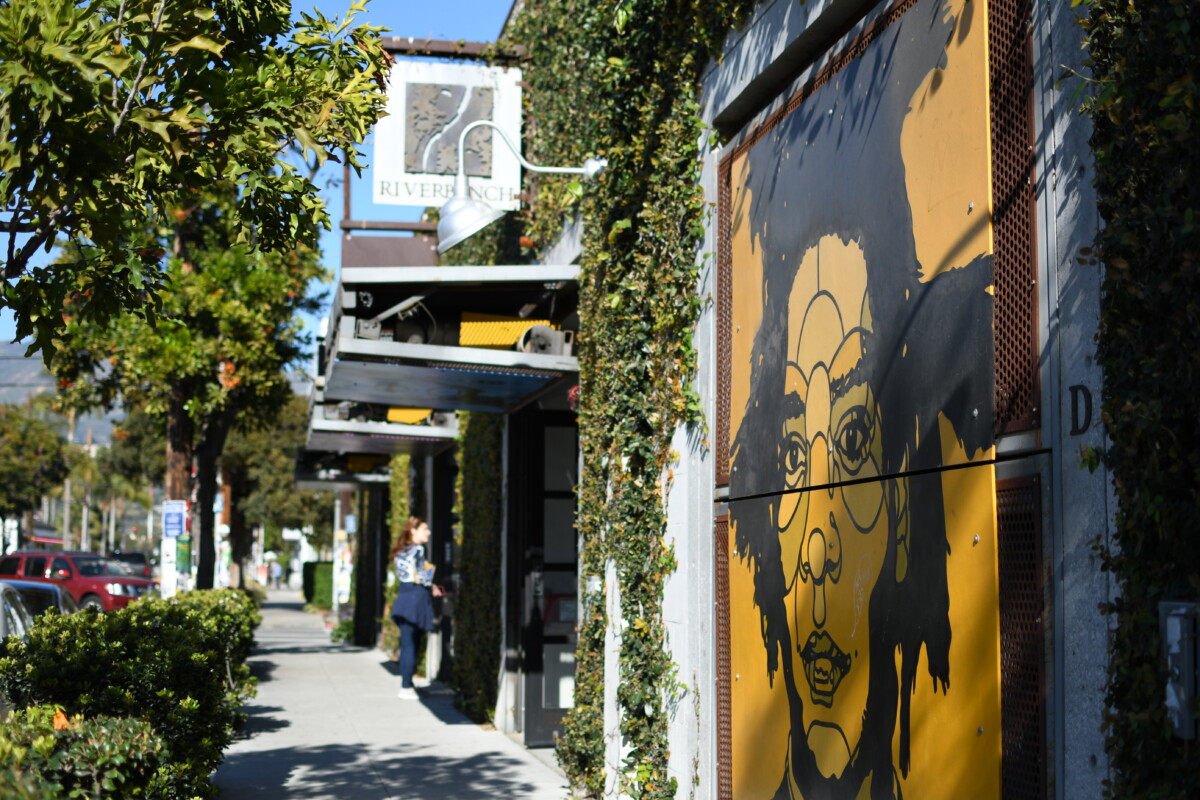 The eclectic Funk Zone offers a hip young vibe to sip wine and craft beer. The Funk Zone is in a repurposed warehouse district adjacent to the Pacific Ocean just off lower State Street (Santa Barbara's Main Street).
You can choose from over 16 local wineries and tasting rooms along with colorful murals, shops, art galleries, craft breweries, a distillery, and restaurants.
Related Video: Santa Barbara Funk Zone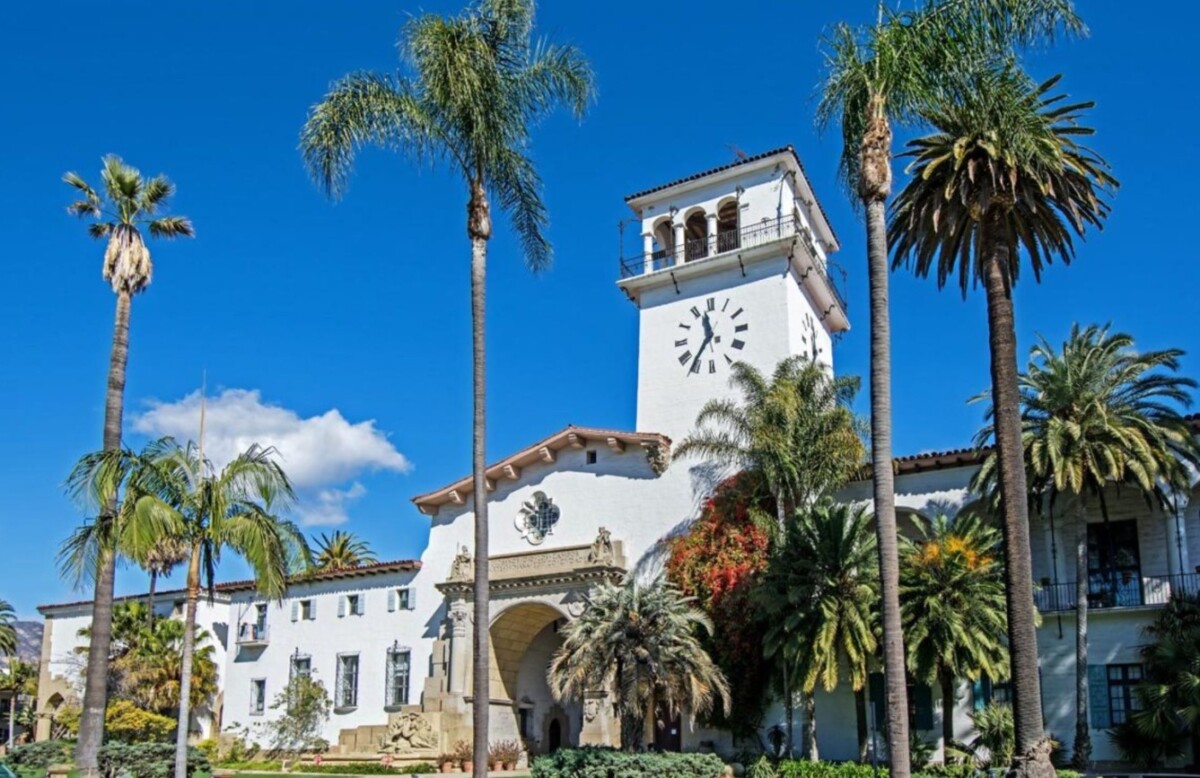 The Presidio Neighborhood is located downtown in the heart of Santa Barbara on State Street. The area is home to wine tasting rooms featuring local award-winning wines, restaurants, museums, art galleries and boutique shops.
Nestled among the historical site of the last of the Spanish fortresses, the Presidio Neighborhood offers the opportunity to explore the history of Santa Barbara, along with experiencing some of the area's finest food and wine.
Related Info: A Guide to Santa Barbara's Downtown Presidio Wine Trail
Related Video: Santa Barbara Presidio Wine Walk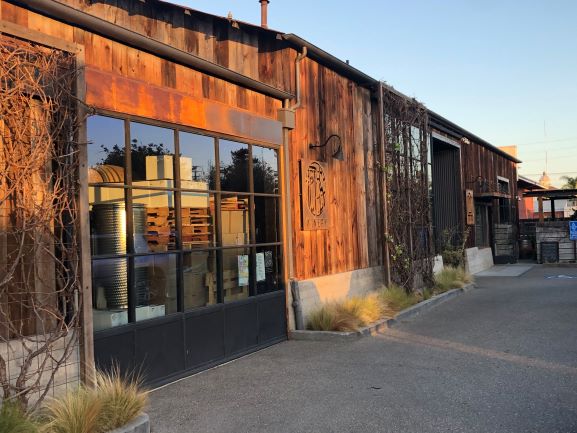 Haley Street Corridor, otherwise known as the Midtown area of Santa Barbara, is a regentrifying industrial zone consisting of restaurants, coffee shops, breweries, and six wineries where you may be able to watch the winemakers in action.
Just a short distance south of` Los Angeles and near San Diego, and Orange County is Southern California's Temecula Valley Wine Country. Temecula is known for its laidback atmosphere where you can experience wonderful wines with beautiful views. The wineries include everything from small boutique family-owned wineries to large, sophisticated tasting rooms. The hospitality industry is thriving here, with restaurants, hotels, golf courses, breweries, distilleries and even a casino.
Temecula offers incredible curated activities including wine tours and epic hot air balloon experiences.
This warm region is cooled by Pacific Ocean wind and fog that flows through the "Rainbow Gap" of the Santa Margarita Mountains. The Valley has almost 50 wineries located among the region's rolling hills and valleys producing a variety of wines, including award-winning and artisan Syrah, Cabernet Sauvignon, Zinfandel, Chardonnay, and Pinot Noir. Grapes that originate in warmer climates, like Sangiovese and Tempranillo, also do well.
Old Town Temecula is the historical hub of Temecula Valley. This charming walkable district includes restaurants, shops, beer, and wine tasting rooms, museums, speakeasies, outdoor art, a performance theater, and vibrant nightlife.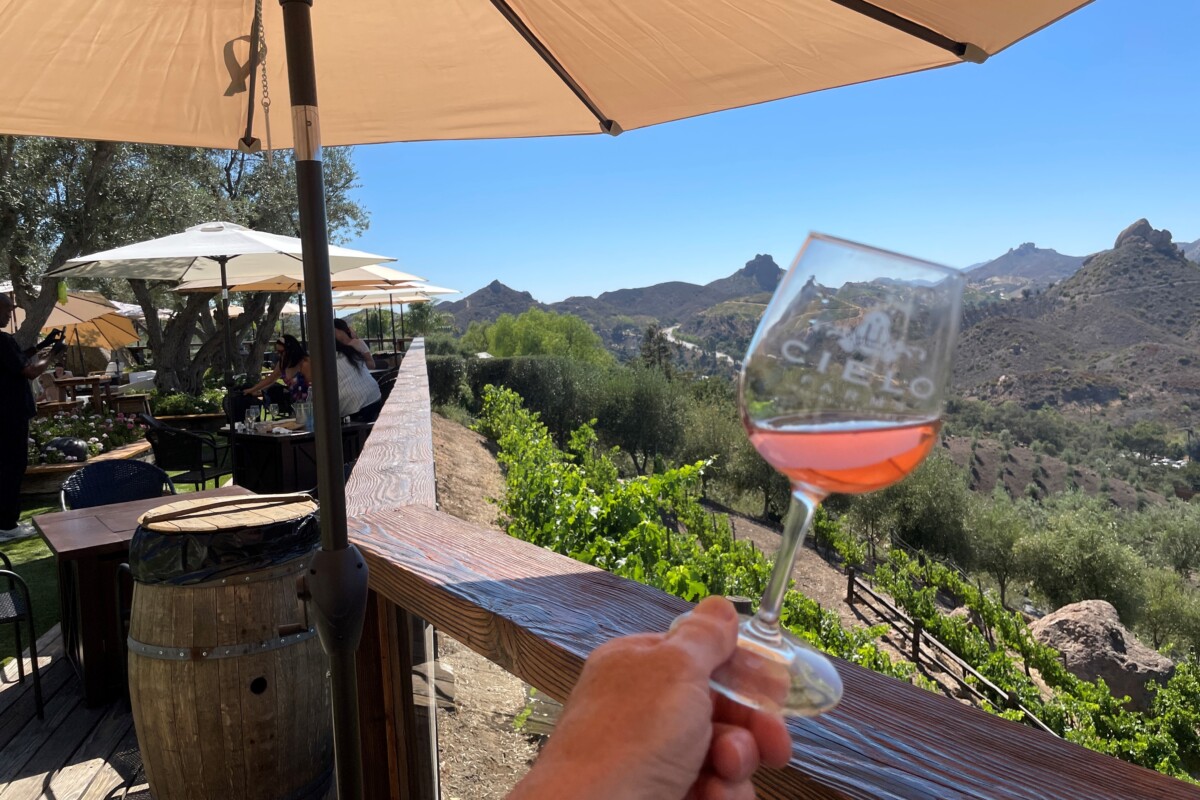 Malibu's close proximity to Los Angeles makes for an easy, memorable and fun day of wine tasting.
Malibu is well known for its beautiful beaches, rocky cliffs, surfers, movie stars  and mansions. But more recently, it  has become known for its celebrated local wineries and tasting rooms.
This wine region is nestled within the Santa Monica Mountains, stretching between the Malibu coast and Mulholland highway to the north. The Malibu AVA is small with only a handful of wineries and tasting rooms to visit.
The wineries and tasting rooms are divided between the better known coastal areas and the picturesque Santa Monica Mountains with stunning canyon and mountain vistas. 
Varietals planted are Cabernet Sauvignon, Cabernet Franc, Merlot, Syrah, Sauvignon Blanc, Mourvedre, Grenache, Viognier, Malbec, Sangiovese, Petit Verdot, Chardonnay and others.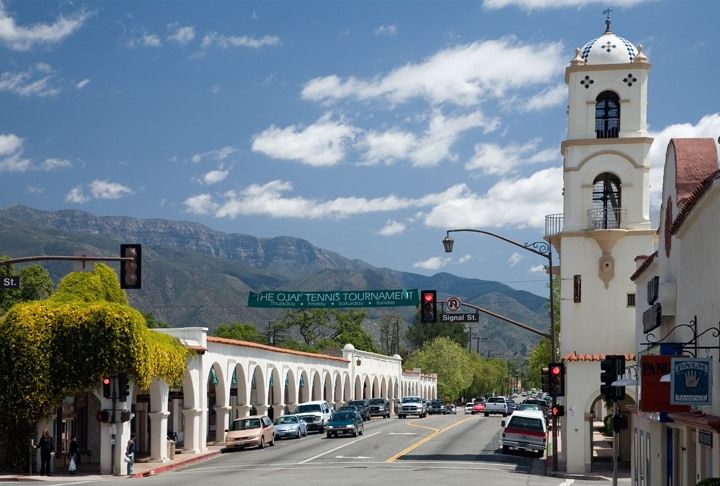 Looking for a quiet, laid-back and uncrowded wine tasting experience? Visit Ventura and Ojai, in Ventura County, California.
Tucked away in a hidden valley one hour north of Los Angeles, the quaint town of Ojai lies in the scenic recessess of the Topa Topa Mountains, about 15 miles inland from the Pacific Coast. The Ojai Valley (pronounced Oh-hi) is home to great wine with over 6 tasting rooms and wineries.
Ojai is an easy getaway from Los Angeles and visitors can enjoy a walkable downtown, with shops, restaurants and numerous wine tasting rooms.
In addition to the many downtown wine tasting rooms, there are several wineries in a vineyard setting where you can sip among the vines!
The variety of minerals in the soil and the cold air that blows in from the ocean make the region particularly well suited for Pinot Noir and Chardonnay, but Syrah and Cabernet Sauvignon are also stars here.
Nearby towns of Ventura and Oxnard are  home to numerous boutique family owned wineries that serve delicious wine in an industrial atmosphere.
Ready to Visit? Let Us Take You There!
Grape Adventures Wine & Sightseeing Tours
Hi! I'm Julie, founder and lead tour guide at Grape Adventures. We are pleased to offer daily tours in Southern & Central California. We offer shared & private tours with 5-star hospitality! We can create custom tours for groups small & large, single or multi-day.
Let us take you on an adventure to explore: Santa Barbara Wine Country, Temecula Wine Country, or the cities & villages of Santa Barbara, Ventura, Ojai, Malibu & Los Angeles.
Hotel pick up is available in West Los Angeles, Santa Monica, Malibu, Marina del Rey, Westlake Village, Calabasas, Woodland Hills, Beverly Hills, Hollywood, West Hollywood, Ventura, Ojai, Montecito, Goleta, Carpinteria, Santa Barbara, Solvang, Los Olivos, Santa Ynez, Ballard, Anaheim, Huntington Beach, Newport Beach, Laguna Beach & more.
We look forward to sharing our favorite places in California & taking you on a Grape Adventure soon!