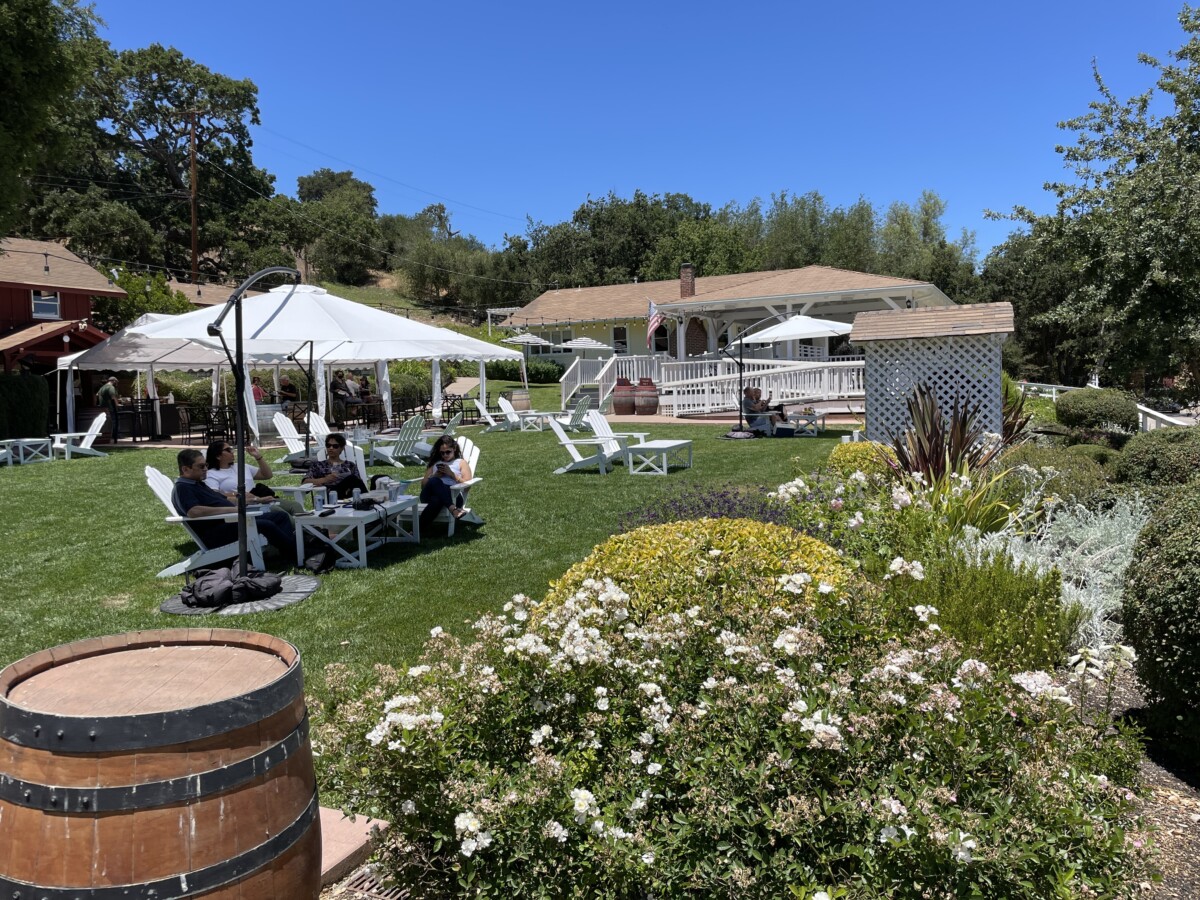 10 Reasons To Visit …
LINCOURT VINEYARDS
1711 Alamo Pintado Road
Solvang, CA 93463
By Reservation Only
Open 7 days a week from 11am-5pm
With over 200 wineries in Santa Barbara County, California, how do you choose which wineries to add to your wine tasting itinerary? Our Grape Adventures, Where To Wine Taste series, videos and posts can help!
Ready to visit? Let us take you there! Grape Adventures offers private customizable wine tours. Visit our Wine Tours page to learn more.
Why should you choose to visit? 
#1
Located just outside of the charming Danish village of Solvang, California, Lincourt is surrounded by California pepper trees and overlooking the Alamo Pintado vineyard.
#2
Lincourt retains the rural charm and simplicity of a by-gone era. Once a dairy property, the old farmhouse, an original 1926 Sears Craftsmen Kit Home, serves as Lincourt's Tasting Room.
Photo by Grape Adventures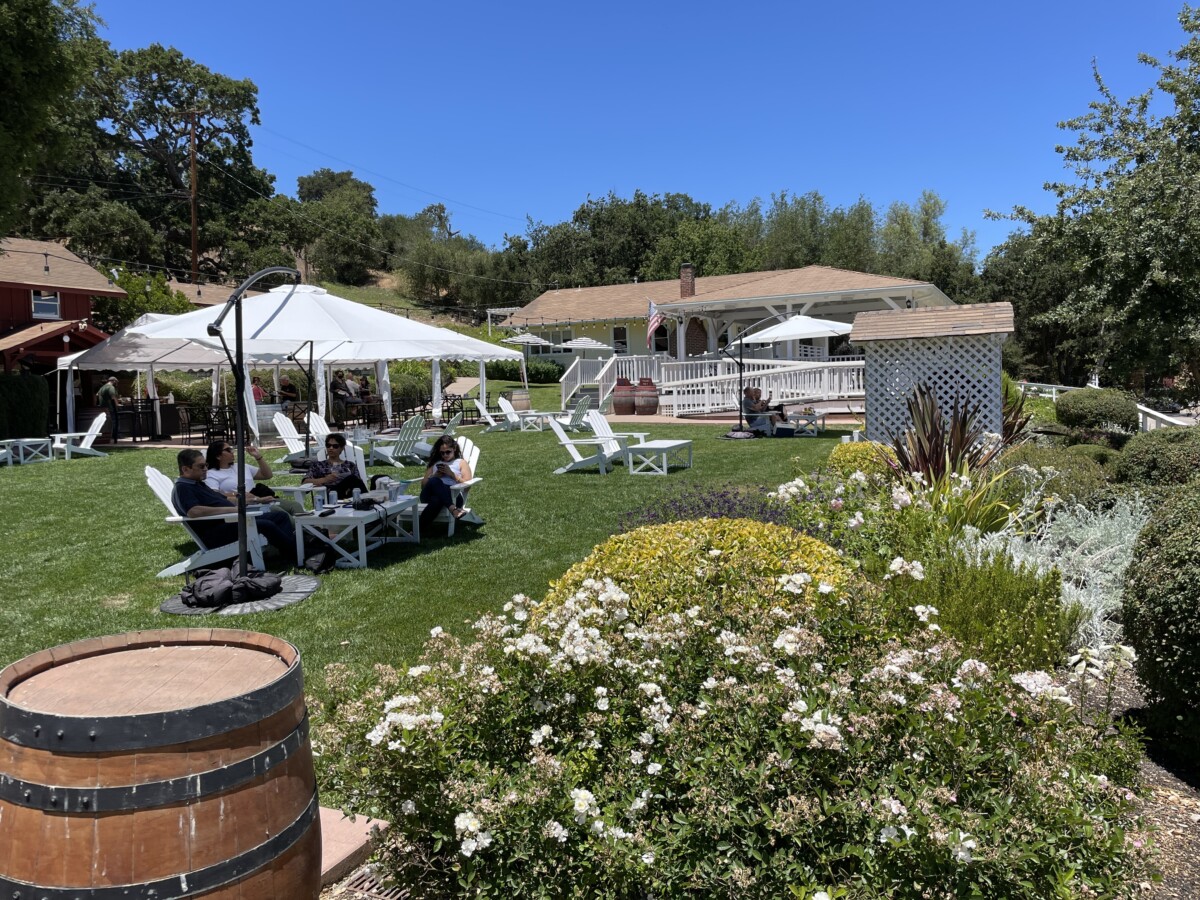 #3
The wineries grounds, lawns and gardens are ideal for a casual picnic and tasting with family and friends.
Photo by Grape Adventures
#4
The winery has a number of indoor and outdoor locations for private parties and events.
Photo by Lincourt Wineries
#5
Lincourt Vineyards was founded by Bill Foley in 1996 in the Sta. Rita Hills in what was then a largely undiscovered region of Santa Barabara County. Today it is one of California's most coveted, cool-climate, viticultural regions. 
Photo by Grape Adventures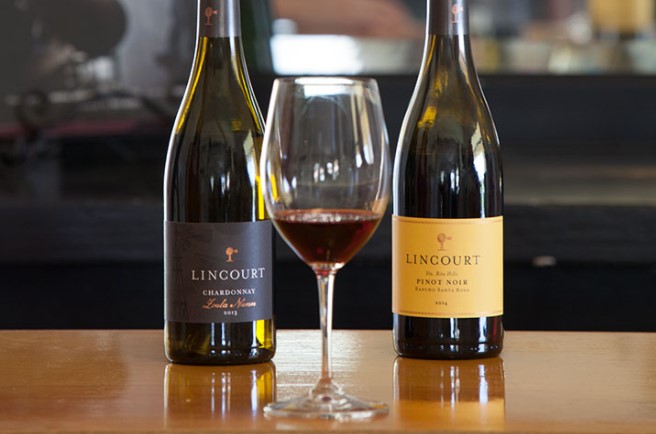 #6
Lincourt's wines are produced entirely from estate vineyards within the Sta. Rita Hills AVA using sustainable and modern techniques
Photo by Lincourt Wineries
#7
With vineyards in the cool Santa Maria Valley and the warmer Santa Ynez Valley, Lincourt Vineyards produce world-class wines from both Bordeaux and Burgundian varieties.  
Photo by Grape Adventures
#8
Lorna Kreutz-Winemaker. Many of the wines offered by Lincourt carry the names of women who have influenced and shaped founder Bill Foley's life including his wife, mother, grandmother, and aunt.
#9
Taste the wines of Lincourt's Director of Winemaking, Lorna Kreutz, and her team. Lorna got her start in wine production from Longoria Wines in Sta. Rita Hills in 2005, followed by obtaining her BS in Enology form CSUF. Afterwards, she became enologist and assistant winemaker for Summerwood Winery and Niner Wine Estates in Paso Robles before becoming an assistant winemaker at Lincourt and Foley Estate – and finally winemaker at Lincourt today.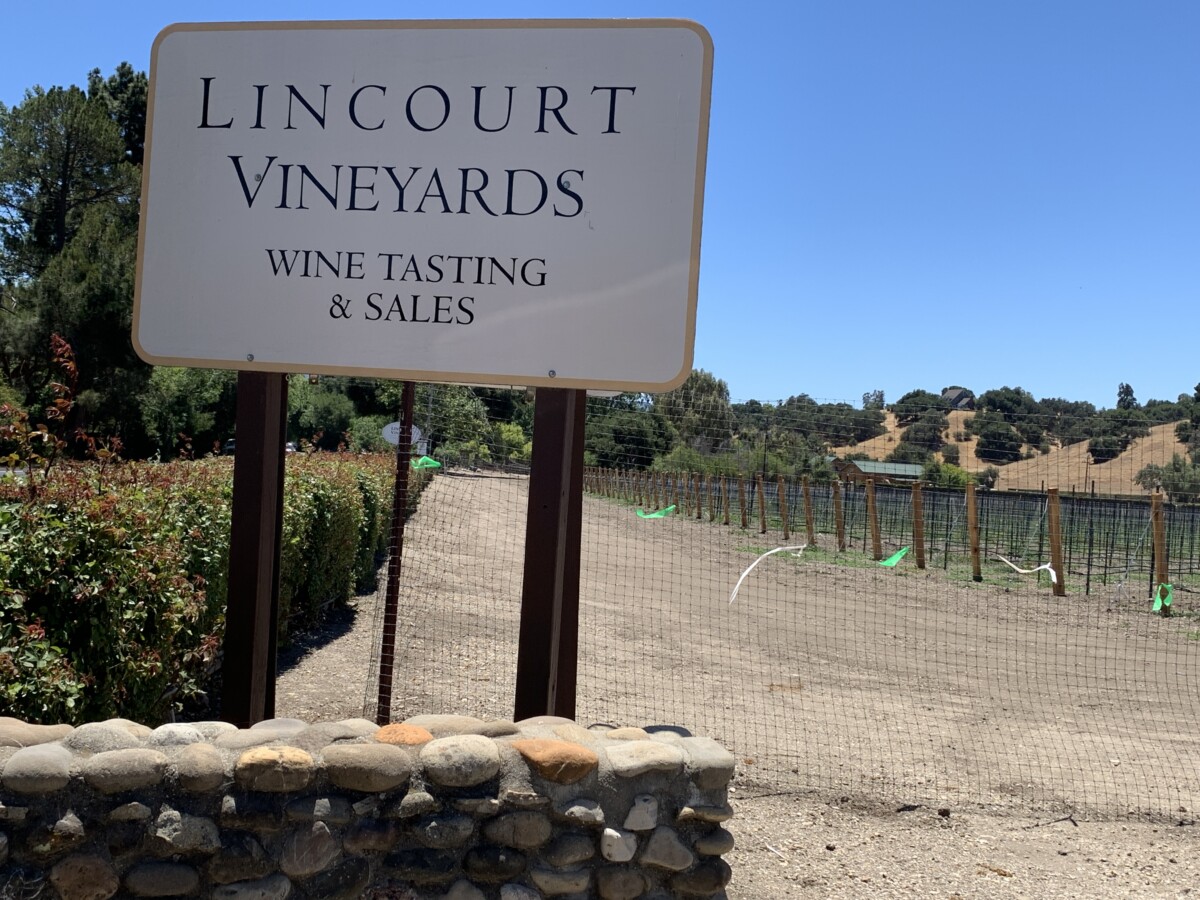 #10
You may decide to join the Lincourt Cellar Club for discounts on wine delivered to your door – and earn points on Lincourt wines as they are a member of the Foley Food and Wine Society along with their sister properties, Chalone Vineyard, EOS Winery, Firestone Vineyard, Foley Estates, Foley Johnson, Foley Sonoma, Kuleto Estate, Lncaster Estate, Merus Wines, Roth Estate Winery, Sebastiani, The Four Graces and Three Rivers Winery.
Photo by Grape Adventures
Santa Barbara Urban Wine Trail